Wheels4Me London Cycle Hire
Welcome to Wheels4Me London: an inclusive cycle hire scheme pilot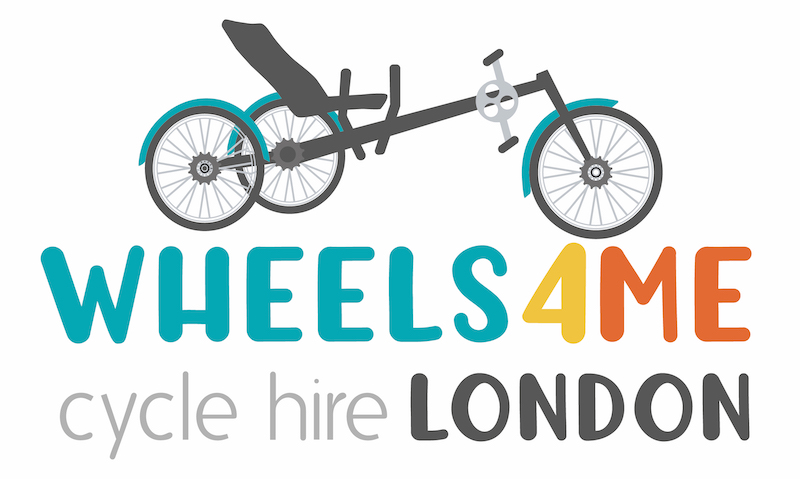 An inclusive cycle hire scheme for London
Our inclusive cycle hire scheme aims to be equitable, affordable and accessible to enable as many Disabled people to benefit from the opportunity to hire a cycle
HOW DOES IT WORK?
Check that you are happy with our hire, deposit and other costs.
Send us your details using the form below.
This will be shared with the Wheels4Me London Coordinator who will contact you to help find the ideal cycle for your requirements.
Once you have agreed on the best cycle for you, we will set up your hire agreement and agree a delivery/collection date. This process can take up to two weeks depending on the availability of your preferred cycle.
If you are not ready to start the process and want to try some bikes and trikes out first, why not book a session with either Wheels for Wellbeing – 020 7346 8482 or Bikeworks – 020 8980 7998. We have a range of products to try out and can give you some expert advice about hiring or buying cycles as well as tuition.
If you prefer to speak by phone, you can call 020 7346 8482 and leave a message to arrange a call back. Please leave your name, number and reason for calling. You can also send an email to: wheels4me@cyclingforall.org
The form below should  take approximately 10 minutes to complete.