Wheels4Me London Cycle Hire
Welcome to Wheels4Me London: an inclusive cycle hire scheme pilot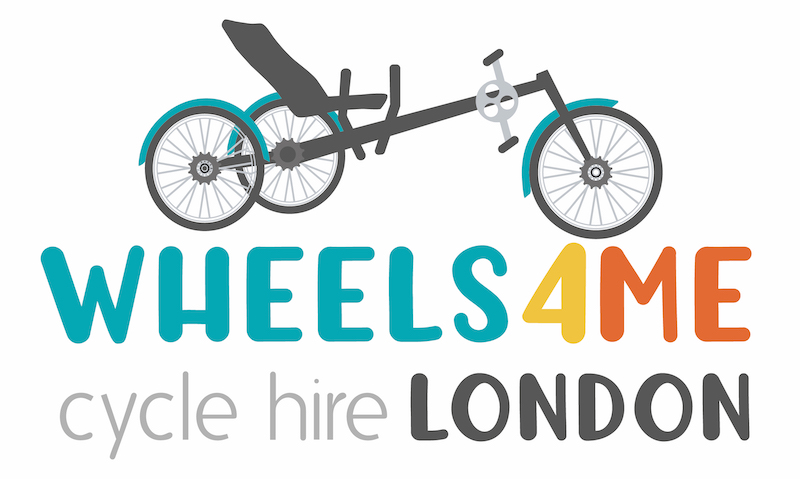 An inclusive cycle hire scheme pilot
We have a range of cycles available across London for you to hire; you can see examples below. As we have been running cycle sessions during the lockdowns we have experience of providing COVID-secure cycling so you can feel confident in hiring with us during this time.
Our inclusive cycle hire scheme aims to be equitable, affordable and accessible to enable as many Disabled people to benefit from the opportunity to hire a cycle.
Once you've completed this enquiry form, we will be in touch. The information will help us identify the right cycle for you; you may also be encouraged to visit one of our regular sessions to try out several cycles to work out which is best. Once the right cycle has been identified for you, we aim to make the cycle available for hire within 10 days. If it can be made available sooner, we will let you know.
For Wheels for Wellbeing cycles, delivery and collection will be on a Monday during one of our sessions at Herne Hill Velodrome. For Bikeworks cycles delivery and collection will vary, based on the location you are hiring from. We offer free delivery and collection if transporting the cycle isn't possible or easy for you.
During the pilot we are waiving our hire charges if you can feedback your experience. However you will still need to pay a deposit of £250. If this makes hiring unaffordable please contact us.
Here are our hire, deposit and other costs.
Please would you provide the details requested and we will get in touch with you within 3-5 working days. If you prefer, you can call us to make your initial booking. Due to COVID, you should call the office on 020 7346 8482 to arrange a call back, by leaving your name, number and why you are calling.